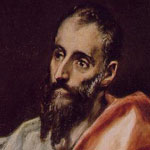 Vandaag wat getest en een paar onvermijdelijke bugs verwijderd. Zo had ik er niet aan gedacht dat een NA voor voor niet terzake of onbekende taal ook de code voor Namibië is. 
Het uploaden via de HTML-editor lukt nu ook.
Ik was van plan om nog wat in de tuin te werken, maar weet niet of dat nog gaat lukken.
Wel wat gelezen vanmorgen: een mooi uitgegeven boek over grote filosofen, dat echter vol taal- en spelfouten zat (in de Nederlandse vertaling). Erg jammer. En een oude monografie over een van mijn favorieten: El Greco. De eerste expressionist.
Van de week ook het bestelde "How Sex Works" van Sharon Moalem ontvangen. Misschien dat ik daar vanavond in begin. Zijn vorige boek vond ik bijzonder boeiend en leesbaar (Het nut van ziekte of Survival of the Sickest in het origineel, maar ik had niet het geduld om op de Engelse versie te wachten, net als bij Shubin. Toch wel jammer achteraf). Er mag best wat meer gespeculeerd worden, als je maar aangeeft wat de stand van zaken in de mainstream is en met een goede literatuuropgave.