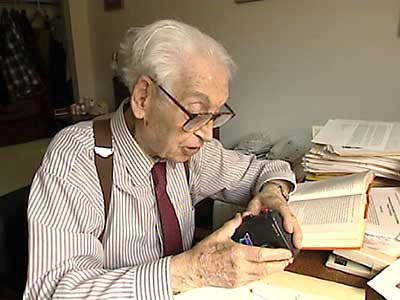 Ernst Mayr zou vandaag 105 zijn geworden.
"Evolutionary biology in its first 90 years (1859 to the 1940s) consisted of two widely divergent fields: evolutionary change in populations and biodiversity, the domains of geneticists and naturalists (systematicists), respectively. Histories covering this period were usually written by geneticists, who often neglected the evolution of biodiversity. As I am a naturalist, I consider this neglect to be a grave deficiency of most historical treatments."
Ernst Mayr
Helaas wordt het belang van biodiversiteit door velen nog steeds niet ingezien. En Edward Wilson is ook al 80!
Ter gelegenheid van zijn honderdste verjaardag in 2004 publiceerde Science Magazine een mooi overzichtsartikel van en over hem: 80 Years of Watching the Evolutionary Scenery.