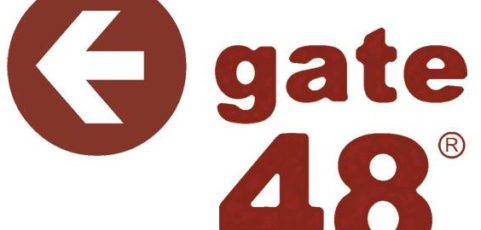 Volgende week, tussen 14-16 september, organiseert de Nederlands-Israëlische organisatie gate48 het symposium "Securitizing Worlds: a Critical Look at the Israeli Global Security Industry" in CREA te Amsterdam. De sprekers op dit academische symposium zullen een kritische blik werpen op de verschillende manieren waarop de Israëlische veiligheidsindustrie haar technologieën, kennis en ideeën naar andere landen exporteert. Tijdens zijn bezoek aan Nederland deze week zei de Israëlische premier Netanyahu: 'Ik weet dat velen in Europa geleidelijk aan inzien dat Israël niet alleen zichzelf verdedigt maar ook Europa helpt te verdedigen. We delen met u, onze dierbare vrienden, onze ervaring, technologie en andere bekwaamheden'. Het feit dat zo'n uitspraak klakkeloos wordt aangenomen in Nederland, maakt dit evenement en kritische geluid des te relevanter.
Gate48:
De kritische benadering die wij presenteren, schijnt echter onaanvaardbaar te zijn voor sommige groepen in de Nederlandse samenleving, met name de Joodse pro-Israël lobby CIDI en de orthodox- christelijke politieke partij SGP. In een brief aan het College van Bestuur van de Universiteit van Amsterdam beweert CIDI dat ons symposium een bedreiging vormt voor de academische vrijheid en academische kwaliteit op de universiteit, alsook de veiligheid van (vooral Joodse) medewerkers en studenten. De SGP stelde op 6 september vragen aan de Minister van Onderwijs, waarbij wij ervan beschuldigd werden 'een voedingsbodem […] voor antisemitisme' te creëren.

Deze pogingen om het symposium zowel publiekelijk als achter de schermen te saboteren vinden wij onacceptabel. Wij beschouwen ze als een bedreiging voor de academische vrijheid, de vrijheid van meningsuiting en onze vrijheid als een Nederlandse NGO om kritiek te uiten. Onze academische bestuursleden, die dit symposium hebben georganiseerd, worden aangevallen en gemonitord in een poging hun academisch werk te controleren. Dat vinden wij zorgwekkend en onaanvaardbaar.

Ja, ons symposium geeft ruimte aan de kritische stemmen die vooralsnog een marginale rol spelen in het publieke debat, dat nog altijd beheerst wordt door het gedachtegoed en de informatie van de huidige Israëlische regering. Maar in onze publieke en academische discussies en debatten bieden we ook de ruimte aan andere ideeën en opinies vanuit het publiek, mits op respectvolle wijze gepresenteerd.
De beschuldiging dat wij antisemitische ideeën stimuleren is schandalig. Te vaak en te gemakkelijk wordt een direct verband gelegd tussen kritiek op de Israëlische bezetting enerzijds en antisemitisme of delegitimatie van het bestaan van Israël anderzijds. Maar dat iets steeds herhaald wordt, betekent nog niet dat het waar is; en je kan er evenmin de wrede, structureel gewelddadige werkelijkheid mee verhullen.

Als een Israëlisch-Nederlandse organisatie beschouwt gate48 het als haar plicht om de overtredingen die het gevolg zijn van de bezetting aan het licht te brengen en ervoor te pleiten dat de Nederlandse regering zich actief inzet voor de vrijheid van het Palestijnse volk.
We laten ons de mond niet snoeren en we heten iedereen, wat zijn of haar mening ook is, welkom op ons symposium, om naar onze kritische gedachten te luisteren en erover met ons te discussiëren.
Het symposium wordt georganiseerd door gate48 in samenwerking met deLeonhard-Woltjer Foundation, SECURCIT (ERC, UvA); NICA (UvA), Haëlla Stichting en CREA.