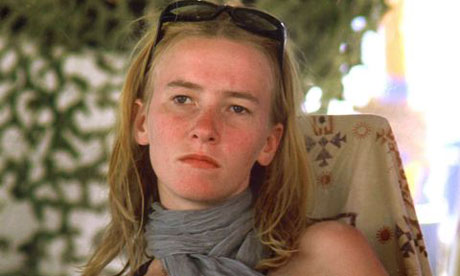 Long article about this you woman in The Guardian (from 2008)
In one of her final emails home Rachel said, 'This has to stop! I think it is a good idea for us all to drop everything and devote our lives to making this stop.' It's clear that her parents have taken her at her word. Sarah says, 'She wanted them to go there. In her writing she says you need to meet these people. Now our lives are intertwined with what goes on in Rafah and Gaza and Israel and Palestine.' Meanwhile, in the five years since Rachel was killed, the humanitarian situation in Gaza – effectively imprisoned by Israel, with limited fuel, electricity and medical supplies – has grown worse, not better.
In this video there is a very young Rachel (5th grade) already expressing her ideals about a better world.