VANMIDDAG 15.00 UUR
MUSEUMPLEIN AMSTERDAM
PROTEST:
Stop de genocide op de Palestijnen!
Een van de doelwitten van de afgelopen nacht was de wijk Al Shija'iya in Gaza Stad. Israëlische tanks trokken de wijk binnen en begonnen willekeurig op burgers te schieten. Minstens tientallen doden en gewonden. Ambulances werden ophouden toen ze naar de rampplek wilden. Honderden mensen zijn hier op de vlucht geslagen, naar een andere plek waar het ook niet veilig is. Er liggen lichamen op straat en het bloed stroomt door de goten. Er zijn berichten dat zelfs de vluchtende mensen onder vuur zijn genomen.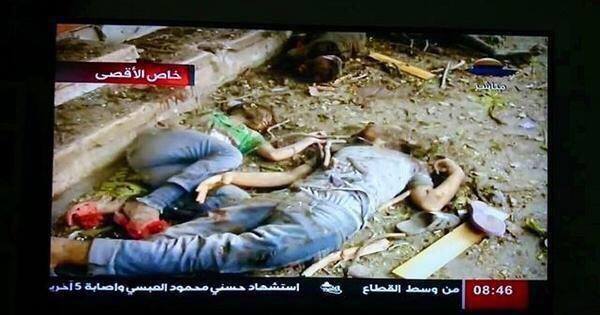 Meer dan 400 Palestijnen zijn reeds gedood. De afgelopen nacht was de bloedigste tot nu toe. De geïdentificeerde doden. Dat aantal zal veel hoger komen te liggen wanneer de lijken worden gevonden van mensen die diep onder het puin liggen. Daarnaast zijn er mensen gewoon verdampt bij voltreffers van de zeer zware bommen die Israël gebruikt heeft. Die zullen door Israël wel weer als "vermist" worden opgevoerd, bij gebrek aan tastbaar bewijs.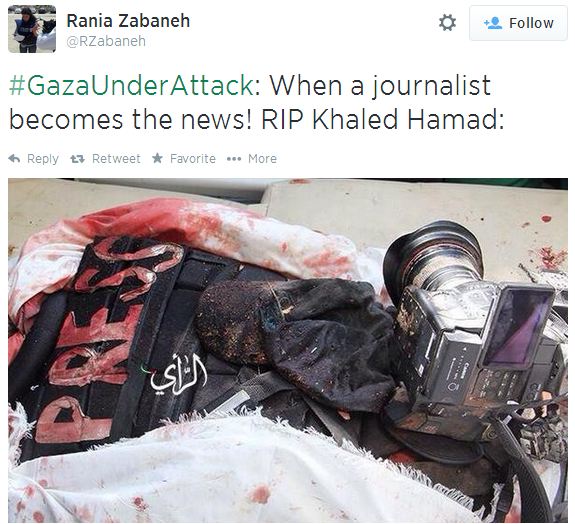 Of journalisten houden hun mond, zoals de Nederlandse, of ze worden teruggeroepen, of ze worden vermoord, zoals de cameraman Khaled Hamad. Ook hebben ze te horen gekregen dat hun leven in gevaar is, "omdat Hamas hen als menselijk schild gebruikt". Deze leugen horen we al jaren, maar het betekent in gewoon Nederlands dat elke journalist, fotograaf of cameraman gezien wordt als een legitiem doelwit door de Israëlische soldaten. Daarnaast moeten journalisten een verklaring tekenen waarin staat dat zij verantwoordelijk zijn voor enige schade die hun reportages het Israëlische leger kunnen berokkenen. Niets nieuws als we naar de geschiedenis kijken, maar dit te zien in een land dat zich de enige democratie van het Midden-Oosten noemt en alle steun van het Westen heeft, is wrang. Om het netjes uit te drukken.
De video voor wie het aankan:

Engelbert Luitsz