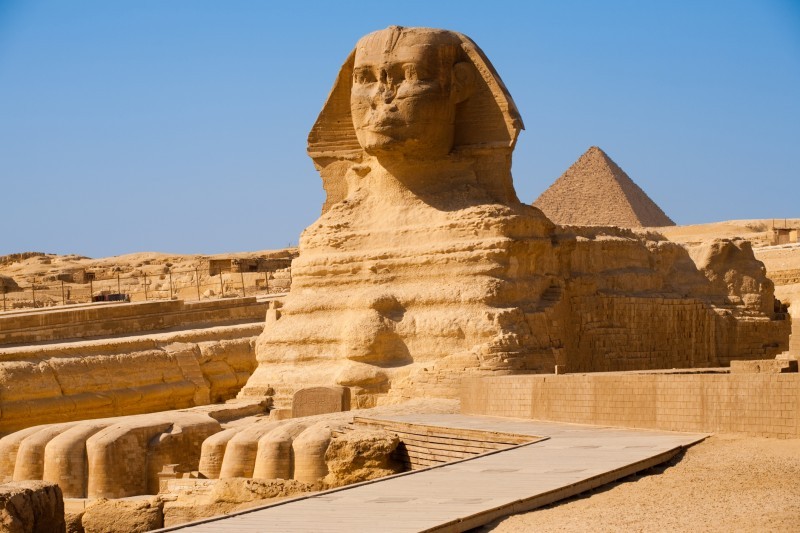 De verschrikkingen in Palestina nemen in hevigheid toe. Er zijn alweer doden gevallen, waaronder een jongen met een geestelijke beperking die wilde gaan bidden. Niet tijdens rellen of gevechten, gewoon op klaarlichte dag neergeknald. Voor de lol.
Het laatste bericht dat ik las voordat ik aan mijn stukje begon was dat joodse kolonisten een Palestijnse familie in Jeruzalem onder schot houden in hun eigen huis. Ze dreigen de vader te vermoorden als de familie het huis niet aan de kolonisten geeft. De politie kijkt toe en doet niets.
Ondertussen heeft Israël ook een excuus gevonden om Syrië wederom te bombarderen. De aanleiding zou de dood van een jonge Israëlische Palestijn zijn bij de grens van de Golanhoogte met Syrië. Het zou voor het eerst zijn dat Israël zich bekommert om een Palestijn, Israëlisch of niet, dus de werkelijke reden zal binnenkort wel boven tafel komen.
Energie is het machtigste wapen
Maar goed, Egypte. Al Jazeera bracht onlangs een documentaire uit die uit de doeken doet hoe gangsters uit Egypte en Israël tijdens het bewind van Moebarak deals hebben gesloten om Egyptisch gas aan Israël te leveren voor een fractie van de gangbare prijs. De verantwoordelijke zakenmensen uit beide landen hadden goede banden met de respectievelijke inlichtingendiensten. Deze mensen verdienden er uiteraard goed aan, maar het kostte de Egyptische bevolking miljarden. En nu blijkt deze deal ook nog eens het bankroet van Egypte te kunnen gaan betekenen. Want de boeven werkten niet op eigen houtje. Jonathan Cook was zeer onder de indruk, dus ik volg zijn lof.
Maar vanuit de schaduw doemen de echte gangsters op: Amerikaanse officials, leden van de vredesprocesindustrie van het Midden-Oosten, die normaliter tot de "goeieriken" behoren.
Tussen 2008 en 2010 werd de Israëlische energiebehoefte zo voor bijna twee miljard dollar gesubsidieerd. Daarmee betaalde Egypte feitelijk ook voor de wekenlang durende aanval op de Gazastrook in 2008 en 2009. Deze zwendel was een van de redenen voor de Egyptische opstand en onder Morsi werden de schurken die het Egyptische volk bestolen hadden eindelijk voor de rechter gebracht. Het is dus niet moeilijk te begrijpen waarom Morsi moest verdwijnen om plaats te maken voor een Israëlische marionet. Tijdens het korte bewind van Morsi werden de pijpleidingen regelmatig opgeblazen, waarmee Egypte zijn contractuele verplichtingen voor het leveren van gas niet kon voldoen. Het land wordt nu ook nog eens aansprakelijk gesteld en moet acht miljard dollar aan schadevergoedingen betalen.
Het waren de Egyptische militairen, nauw betrokken bij de oorspronkelijke zwendel, die zorgden voor de energietekorten die weer zorgden voor de onrust die meehielp Morsi af te zetten.
In de tussentijd heeft Israël zich echter ontwikkeld tot gasleverancier, terwijl het Egyptische gas bijna op is. Maar Israël is niet van plan Egypte een wederdienst te bewijzen, ze zullen het volle pond moeten betalen. Dat betekent dat Egypte binnenkort voor zijn energiebehoefte afhankelijk zal zijn van Israël, een beangstigend idee, zegt Jonathan Cook, want we zien hoe dat in de Gazastrook uitpakt.
Israël heeft zo de generaals in Caïro nog meer in z'n zak dan eerder al het geval was. En dat is in de woorden van de "vredestichters" in Washington precies wat ze altijd wilden.
De Arabische Lente
Gerelateerd aan bovenstaande machinaties zijn uitlatingen die een militair analist onlangs deed op de Israëlische televisie. Volgens hem heeft de Israëlische premier Netanyahu verschillende geheime operaties laten uitvoeren in Egypte sinds het begin van de Arabische Lente. En daarnaast ook in andere landen waaronder Syrië, Soedan en Iran.
Tot nu toe was slechts een Israëlische operatie in Egypte bekend: een luchtaanval op jihadisten in de Sinaïwoestijn in oktober 2013. Een Israëlische generaal had eerder al te kennen gegeven dat de samenwerking met het Egyptische leger sinds de coup van generaal Al-Sisi vorig jaar uitstekend was.
En zo blijft Israël in de rug gedekt door een dictator, terwijl het volk de prijs betaalt. Hoe belangrijk het is dat Israël Egypte "in de zak heeft" bleek vandaag weer toen ze zes bombardementen op Syrië konden uitvoeren zonder bang te hoeven zijn voor repercussies vanuit het land van de sfinx. Nasser zal zich in zijn graf omdraaien.
Engelbert Luitsz
Jonathan Cook, How a bankrupt Egypt buys Israel peace
MEMO, Netanyahu ordered covert operations in Egypt after the revolution, report
update 7 juli:
MEMO, 'No shame' in Egypt using Israeli gas through British oil company, after state's approval: Petroleum minister