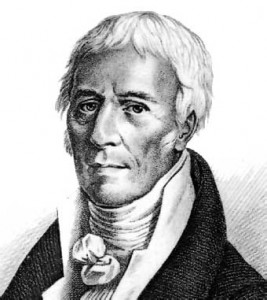 Onder Evolution is een apart kopje "History" aangemaakt. Hieronder vind je een – noodzakelijkerwijs willekeurige – lijst met informatie die online te vinden is over de geschiedenis van het denken over evolutie.
Een van de beste algemene inleidingen blijft nog steeds  het boek "Evolutionair denken: de invloed van Darwin op ons wereldbeeld" van Chris Buskes uit 2006.
Op allerlei websites vind je timelines die onderling nogal kunnen afwijken. Een volgend project zou kunnen zijn deze te integreren tot een uitgebreid overzicht, voorzien van relevante citaten uit alle tijden. Hopelijk wordt de karikatuur die van Lamarck is gemaakt en klakkeloos van het ene naar het andere tekstboek is overgeschreven zonder dat iemand de moeite nam om hem te lezen, over niet al te lange tijd bijgesteld. De man die de eerste wetenschappelijke theorie over evolutie opstelde, de term biologie introduceerde en belachelijk gemaakt werd omdat hij vond dat meteorologie een wetenschap zou moeten zijn, en last but not least " One of the things that Lamarck was correct about, which is generally overlooked in present day biology, is that there really is no such thing as a "species". Lamarck was among the first to note that the species concept was a man made concept, based on the belief that different kinds of animals were created and are unchangeable." (R.B. Price), verdient beter.
Diane Ravitch' "The Language Police" zou verplichte kost moeten zijn voor iedereen die welke canon dan ook als heilig beschouwt. Zoals Steven Shapin opmerkt in zijn artikel "The Darwin Show" over Darwin: "The greatest scientist of the 19th century was an amateur – one of the last great scientific amateurs". Als we wetenschappers beoordelen op hun denkbeelden en methodes – en niet op geslacht, huidskleur of sociale status – kunnen we een groot deel van de handboeken herschrijven. Darwin hoort zonder meer thuis in het rijtje van Grote Wetenschappers, al dacht hij daar zelf wat genuanceerder over, maar wel naast vele anderen die vanwege politieke agenda's te weinig aandacht hebben gekregen.