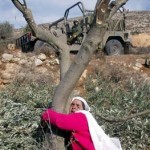 Onderstaande websites met informatie over Palestina/Palestijnen vormen uiteraard slechts een zeer kleine greep uit het aanbod. Wat ze gemeen hebben is dat ze allemaal grotendeels het werk zijn van academici, rechtsgeleerden en onderzoeksjournalisten. Ook met een duidelijke insteek wat betreft het onrecht dat het Palestijnse volk is aangedaan kun je feitelijk blijven. Informatie zoals die te vinden is op de websites in dit lijstje vormt de basis voor een gefundeerde mening over de situatie in Israël en de bezette gebieden.
— Nederland —
Palestine Link
Palestine Link richt zich met name op Nederland. Deze site bevat uitsluitend goed onderbouwde informatie en geeft daarnaast een beeld van de Palestijnen in Nederland.
Dit zeggen ze zelf over het project:
Palestine Link is een authentiek en onafhankelijk geluid van Palestijnen in Nederland en een professioneel kennis- en dienstencentrum. De mensen achter Palestine Link kennen als geen ander de sociaal-economische, historische culturele en politieke ontwikkelingen in de regio, evenals het Nederlandse en Europese Midden-Oostenbeleid.
Hun mission statement:
De Palestijnen realiseren zich het belang van het bestrijden van mythes, stereotypen en van de dehumanisering van Palestijnen als volk en als natie. Het belang van het terugveroveren van de geschiedenis van Palestina, en het land en zijn bewoners tonen zoals ze zijn, ook buiten de context van de bezetting: culturele en religieuze diversiteit, handelsgeest, gastvrijheid en de adembenemend mooie natuur.
Palestine Link biedt naast een aantal fotoalbums en een uitgebreide tijdlijn, ook een literatuurlijst en een lijst met filmtips.
— Israel —
B'Tselem
B'Tselem, "The Israeli Information Center for Human Rights in the Occupied Territories" verschilt van veel andere websites door hun actualiteit en hun activisme. De focus ligt op mensenrechten en het gebruik van legale middelen om misstanden aan de kaak te stellen. Een kernpunt van hun missie het verschaffen van informatie aan het Israëlische publiek, aangezien men daar vaak minder goed op de hoogte is van de dagelijkse gang van zaken dan mensen in het buitenland die zich verdiepen in deze pijnlijke materie. Dit geldt uiteraard min of meer voor alle websites die zich richten op de gevolgen van de Israëlische bezetting, maar B'Tselem doet dat niet alleen door meningen te verkondigen, doch ook door de statistieken te tonen van allerlei aspecten van de bezetting.
Passia
Passia (Palestinian Academic Society for the Study of International Affairs) is een organisatie met een basis in Jeruzalem. Ze publiceren onderzoeksrapporten, verzorgen conferenties en seminars en bieden een groot aantal historische kaarten, artikelen en onderzoeken aan op hun website. Het genootschap is in 1987 opgericht als een seculier, academisch project. Sinds 1998 is er echter ook een religieuze tak bijgekomen: "In view of the fact that in Palestine and Israel the encounter between people of different religious traditions take place in the close proximity of cities and neighborhoods, it is the unit's primary aim to address this religious diversity by focusing on the role and significance of religion for the people and promoting understanding and respect of others."
Veel informatie is erg technisch en niet bedoeld voor de geïnteresseerde leek.
De historische informatie is echter voor iedereen de moeite waard. Zij bieden ook een groot aantal historische kaarten aan in hoge resolutie. Zo zien we bijvoorbeeld een kaart uit 1878 met daarop de honderden Palestijnse dorpjes en een groot aantal steden. Er zijn slechts enkele gemengde steden zoals Haifa, Jeruzalem en Jaffa. Voor iedereen die nog onder invloed verkeert van het zionistische mantra dat het een "land zonder volk voor een volk zonder land" was, is dit ongetwijfeld een eye-opener. (First Zionist colony in Palestine 1878)
Twee onderdelen zijn zeker de moeite waar om eens door te bladeren, de Palestine Facts & Info (met o.a. een uitgebreide lijst van relevante personen), en Maps.
ARIJ
ARIJ (The Applied Research Institute – Jerusalem / Society) biedt een veelheid aan gedetailleerde informatie over de geopolitieke situatie, ecologie, economie, waterbeheer, etc.
ARIJ represents 20 years of combined organizational experience in the Palestinian Territory in the fields of economic, social, management of natural resources, water management, sustainable agriculture and political dynamics of development in the area. ARIJ plays an active role in the local community as an advocate for greater cooperation among local institutions as well as international and non-governmental organizations.
— Verenigde Staten —
If Americans Knew
If Americans Knew probeert door middel van feitelijke informatie het Amerikaanse publiek wakker te schudden. De Verenigde Staten steunen Israël met zo'n 3 miljard dollar per jaar aan (geavanceerde) militaire hulp. Plus de nodige extra's als daarom gevraagd wordt. Veel mensen willen niet weten dat hun belastinggeld gebruikt wordt voor het onderdrukken en vermoorden van Palestijnen. Doordat Israël, de strategische partner van Amerika in het Midden-Oosten, ook op ramkoers lijkt liggen met omringende landen als Iran, kan Amerika ongewild betrokken raken bij een rampzalig militair conflict in de regio.
Deze website probeert een tegenwicht te bieden tegen de invloedrijke pro-Israël pers in de Verenigde Staten. Amerikaanse verkiezingen hebben meer dan eens geleid tot rampzalige gevolgen voor de Palestijnen, bijvoorbeeld de operatie Cast Lead in 2008. Meer dan ooit is het van belang dat het Amerikaanse publiek zich op de hoogte stelt van de feiten en zich niet bang laat maken door oorlogsretoriek.
 Engelbert Luitsz